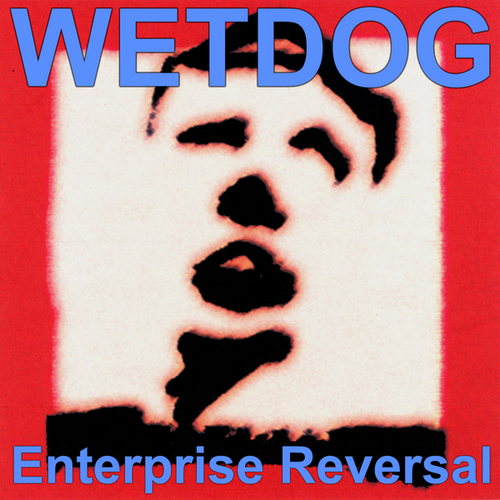 Enterprise Reversal
Available Formats
Tracks
Price
Buy
12" Vinyl Album
22 tracks

£

10.00

Out of stock

CD Album
22 tracks

£

7.99
Description
Wetdog - Enterprise Reversal
Debut long-player from Wetdog. Vinyl version is limited to 500 copies and comes on 'arctic moss' coloured Green vinyl!
Reviews
UNCUT
AUGUST 08 Album Reviews
London trio throw minimalist post-punk shapes
Wetdog shake their coat and all manner of dirty pretty sounds fall out, demanding inspection. Exhuming and embracing the post-punk aesthetic of The Slits and Au Pairs, racing through 21 tracks in 45 minutes, they're unlikely to make you ponder your navel and cry, but certs to get you smashing things up with wanton cathartic aggression. Splendid deadbeat drums, lumbering bass and wilfully mis-tuned guitars urge Rivka Gillieron's voice to yelp and admonish: early Banshees stylings are retooled until every sudden rhythm shift counts. "Stumpy Torso" and "Evicted" rumble your guts, "Jane Bowles" hints at thought beneath the rocks. Compulsive.
****
CHRIS ROBERTS
Tracklisting
12" Vinyl Album (ARC037LP)
Wetdog

- Train-track

Wetdog

- White Kid Leather

Wetdog

- Stumpy Torso

Wetdog

- Send A Delegate

Wetdog

- 8 Days

Wetdog

- Alibi

Wetdog

- Magnet Face

Wetdog

- Cow Hide

Wetdog

- Nancy Riley

Wetdog

- Steal A Car

Wetdog

- New Partee

Wetdog

- Jam Dodger A

Wetdog

- Dirty Outside

Wetdog

- Guide Time

Wetdog

- Evicted

Wetdog

- Shit Day

Wetdog

- Napolean's Plan

Wetdog

- Totally Compulsive

Wetdog

- My Derelict

Wetdog

- Jane Bowles

Wetdog

- Zah Und Zaheet

Wetdog

- Jam Dodger B
CD Album (ARC037CD)
Wetdog

- Train-track

Wetdog

- White Kid Leather

Wetdog

- Stumpy Torso

Wetdog

- Send A Delegate

Wetdog

- 8 Days

Wetdog

- Alibi

Wetdog

- Magnet Face

Wetdog

- Cow Hide

Wetdog

- Nancy Riley

Wetdog

- Steal A Car

Wetdog

- New Partee

Wetdog

- Jam Dodger A

Wetdog

- Dirty Outside

Wetdog

- Guide Time

Wetdog

- Evicted

Wetdog

- Shit Day

Wetdog

- Napolean's Plan

Wetdog

- Totally Compulsive

Wetdog

- My Derelict

Wetdog

- Jane Bowles

Wetdog

- Zah Und Zaheet

Wetdog

- Jam Dodger B