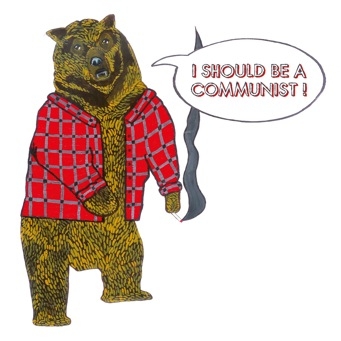 (I Should Be A) Communist
Available Formats
Tracks
Price
Buy
7" Vinyl Single
2 tracks

£

4.99
Description
This Many Boyfriends - (I Should Be A) Communist
This is the new single by Leeds indiepoppers This Many Boyfriends, released on Angular Records and produced by Ryan Jarman from The Cribs. It is entitled '(I Should Be A) Communist' and it is about our bass player, money and cardigans. There's a stupid story here, which like most things, is better left as a myth.

Over time it has gone from a hazy indiepop jangle to a ferocious punk clatter and, not to blow our own trumpet, it has become something of a 'live favourite'. By 'live favourite' we mean two more people were spotted tapping their feet than usual and one drunk bloke in a 'Meat Is Murder' T-Shirt once told Richard it sounded 'a bit like The Smiths'. Joe from our label says it sounds like The Housemartins.

We say it's a pop song about big stuff, the big stuff being buying superfluous, dumb things when you have no money. And we should make it clear from the off that's it's not really an academic study about the merits of Communism, it's a silly song with a guitar solo. Karl Marx, avert your ears!
Tracklisting
7" Vinyl Single (ARC093)
This Many Boyfriends

- (I Should Be A) Communist

This Many Boyfriends

- How Is This Even A Job?