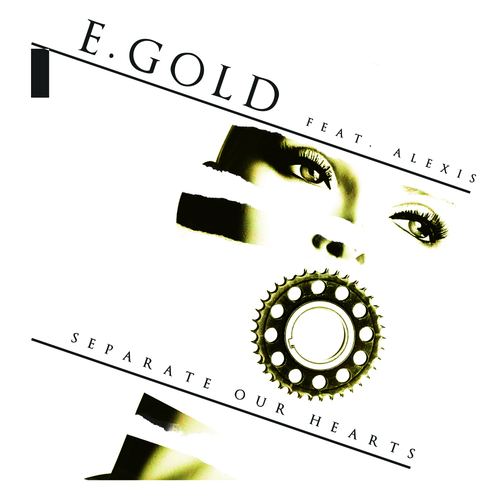 Separate Our Hearts
Available Formats
Tracks
Price
Buy
10" Vinyl EP
4 tracks

£

4.99
Description
E. Gold feat. Alexis - Separate Our Hearts
Separate Our Hearts is a one off collision between cryptic electronic duo E.Gold and Plus Ultra vocalist Alexis Mary (ex-The Violets). This perfect melancholic pop song began as an instrumental influenced by early house records, cold synth sounds, Bruton Library Music and other forgotten
treasures. Feeling it's pop tendencies E.Gold asked Alexis Mary to provide a vocal, and together with legendary producer Youth the track became a classic slice of uplifting dance music.
This release features some impressive remixes too. Chris Flatline is the other half of Alexis Mary's new group Plus Ultra and his reworking is like a hymn to classic synthesizer soundtracks, Jan Hammer's 'Crockett's Theme' from Miami Vice is one that springs to mind in particular. The Horrors remix recalls the post-no wave electronic experimentalism of New York's Crash Course In Science,
and the EP is rounded of by Ghosthunter's blissed out post dubstep comedown.


Reviews
"Slinky disco NME fave" – Jaimie Hodgson, NME. (17th July 2010)
Tracklisting
10" Vinyl EP (ARC069)
E. Gold Feat. Alexis

- Separate Our Hearts (Original Mix)

E. Gold Feat. Alexis

- Separate Our Hearts (Chris Flatline Distance Remix)

E. Gold Feat. Alexis

- Separate Our Hearts (Tom Furse The Horrors Remix)

E. Gold Feat. Alexis

- Separate Our Hearts (Ghosthunter Remix)