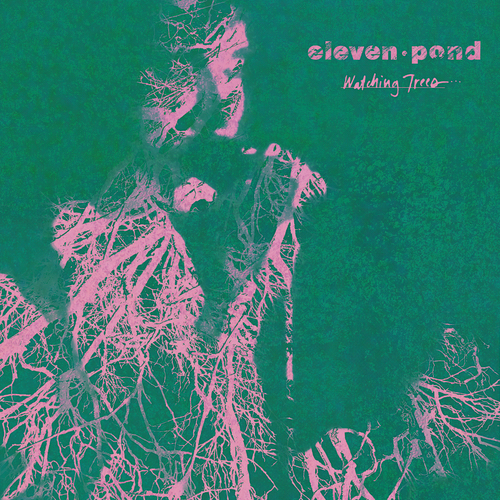 Watching Trees
Available Formats
Tracks
Price
Buy
12" Vinyl EP
3 tracks

£

9.99
Description
Eleven Pond - Watching Trees
Eleven Pond's 'Watching Trees' provided one of the poppiest moments on Angular's 2010 compilation 'Cold Waves and Minimal Electronics', bringing them to the fore of the renewed interest in 'Coldwave' after 25 five years in the wilderness. The band formed in 1986 and self released their only LP 'Bas Relief' the following year. Two and a half decades later Watching Trees has taken on a life of it's own, having been wholeheartedly embraced by a new generation of synth-pop kids and sounding fresher on the dancefloor than most electronic body music today.

In the words of bass player Jeff Gallea :

"Watching Trees was originally an instrumental song I wrote that had a dark and raining electro feel. The song is about voyeurism, being lonely because you know too much and feeling lost in the industrial world. We re-recorded it to 8-track in an abandoned swimming pool/recording studio called The Hamster Cage. It was a solid dance song then. It still is.

Especially for Record Store Day, Angular is proud to present 'Watching Trees' on translucent 'tree coloured' 12" vinyl, spinning at 45rpm for the first time ever and backed with LP highlight Portugal and a previously unreleased early demo version of the A-side. The 'Bedroom Mix' of Watching Trees is a more lo-fi spookier cousin of the original. This release is limited to 1000 copies and the first 100 orders from the ARC Shop come with an A3 Risograph printed poster.

Jeff : "We didn't cheat. We worked hard to create all those sounds. No loops. Nothing digital. People can hear that analog purity. And song writing was influenced by a great post punk scene. That's why it's relevant today."
Tracklisting
12" Vinyl EP (ARC092)
Eleven Pond

- Watching Trees

Eleven Pond

- Portugal

Eleven Pond

- Watching Trees (Bedroom Mix)